Check out Open Tube's list of hottest wearable devices! Instabeat is number 3!
In our earlier post of  Smart Watches, we had covered Five Smart Watches that are in the market. As we expect to see the Google Glasses creating waves in this year, we are going to witness more and more wearable's pushing the envelop and create some interesting use case from fitness to  record and share. Here are 10 wearable devices that have already seen the market.
1. Galaxy Gear
The Samsung Galaxy Gear is an Android-based smartwatch produced by Samsung Electronics. The device serves as a companion for all Samsung Galaxy smartphones and tablets which run Android 4.3 that included the Galaxy Note 3 and Galaxy Note 10.1 2014 Edition. More details here.
2. Fitbit Force
The Fitbit Force activity tracker is a sleek wristband equipped with an OLED display. The Force keeps track of the number of active minutes in the day, tabulated by the steps taken and stairs climbed, as well as the quality of sleep at night. In addition, a built-in vibrating alarm can wake you up without disturbing your partner. Synchronization is performed wirelessly through Bluetooth 4.0, and embedded NFC capability lets you launch the Fitbit app simply by tapping selected Android devices with the Fitbit Force. More details here.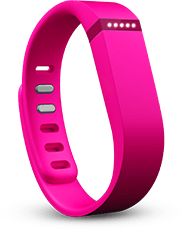 3. Instabeat
The Instabeat all-in-one swimming monitor tracks heart rate to offer real-time feedback when you're in the pool, lake or ocean. The device mounts on the straps of any swimming goggles, and uses patent-pending technology to read the heart rate from the temporal artery. This information is communicated to the wearer using a series of color-coded LEDs. Built-in lithium-ion battery offers eight hours of usage. Information can be synched to a computer through the USB port. More details here.
4. Jawbone UP24
The Jawbone UP24 is the wireless Bluetooth variant of the original UP wristband made by Jawbone, a pioneer in the activity tracker market. Worn on the wrist, the UP24 help track calories burned throughout the day, as well as sleep quality at night. Using data provided by the UP24, the free UP app will attempt to interpret collected statistics to find hidden connections and patterns gleaned from both daytime and nighttime activities. More detailshere.
5. Kapture Audio
Worn on the wrist, the unique Kapture Audio continuously captures sound via its built-in microphone. The device keeps a 60-second buffer in an audio loop that continuously overwrites itself. Tapping the device to save the latest 60-second snippet and then download it to a smartphone for archiving or sharing. A Kickerstarter-funded project, the Kapture is in its final design stages and is expected to ship in March 2014. More details here.
6. Looxcie 2
The Looxcie 2 wearable video camera is worn like a typical hands-free headset. You can set the lightweight built-in camera to either record video continuously to local storage, or to stream video in real-time. Alternatively, the device can also record everything in a continuous loop, saving the last 30 seconds of video when the instant clip button is pressed. In video looping mode, the built-in lithium-ion battery is good for up to four hours. The Looxcie 2 comes equipped with a default lens that offers a 65.5-degree field of view; zoom and wide-angle lenses are also available. More details here.
7. Misfit Shine
The rugged yet elegant Misfit Shine physical activity monitor can be worn on the wrist, as a necklace, or even attached to a belt. A single button cell battery covers up to five months of usage. Tapping the device twice shows the time as embedded LED lights blink the information through laser-drilled holes so small the device is waterproof. To sync with an iOS device, simply launch the Shine app and place the device on the indicated spot on the screen. Heard that an Android version of the app will be available in January 2014.More details here.
 8. Pebble
The Pebble smartwatch is equipped with a 1.26-inch e-paper display and LED backlight. Under the hood, it hosts a variety of sensors such as a compass, 3-D accelerometer and ambient light sensor. The device lasts up to seven days between charges and offers Bluetooth 4.0 wireless. Part of Pebble's attraction is its integration with a variety of apps as well as its open API. Support from third-party apps aside, it's also possible to write C apps that run directly on the Pebble. Available in gray, black, red, orange and white. More details here.
9. Withings Pulse
The Withings Pulse activity monitor tracks steps taken, elevation climbed and distance traveled. More importantly, the Withings Pulse also has heart rate measurement built in, and automatically synchronizes via Bluetooth to supported Android and iOS devices. The OLED touch screen shows recent activity history, and lasts for two weeks on a single charge using the included micro USB cable. The unobtrusive device can be inserted into a pocket or bag or clipped to a belt or shirt; a sleep wristband also facilities the monitoring sleep cycles and quality of rest. More details here.
10. Nike+ FuelBand
The Nike+ FuelBand tracks your daily exercise and the calories burnt while doing those activities. For every activity, the LED will light up and let you know your progress. You can set these goals, view detailed progress, and unlock achievements to stay motivated, or share it with your social networks via its iPhone app. More details here.
http://open-tube.com/top-10-hottest-wearable-devices-that-you-must-checkout/ 
by